Birthday Parties are My Specialty
Shows Created for Children Age 4-8 Years Old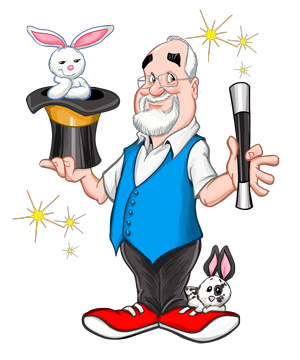 Atlanta GA Magician Stephen Spanks performs wonderful children's birthday party magic shows in Atlanta and the surrounding areas. Creating a Lifetime of Memories!!
A Never Grow Up Birthday Party...
Kid Comedy, Magical Moments, Puppets, Balloons, Oreo the Bunny and KidzBop Music
Guaranteed Hilarious
FAMILY FRIENDLY
Entertainment.
NO
Adult Humor and
NO
Adult Tricks
, Shows created for children.
Hi, as a father and grandfather myself
, I personally understand the importance of expressing my love
to my children AND the stress that is frequently paired with throwing an "over the top" birthday celebration. My goal, as the busiest kids magician in the Atlanta area is to help remove the stress from planning that "picture perfect" party. That way, you can sit back, relax and enjoy the show :)
For this reason, I have created an absolutely HILARIOUS 45 minute variety Magic Show packed full of explosive comedy and wonderful kids magic. After the magic show, I will twist a special balloon animal for each child present, giving them a wonderful take home party favor to help keep the incredible memories alive. Plus, each child will have the opportunity to pet Oreo the bunny. I will also create a very special deluxe birthday balloon hat (it's OUTRAGEOUS) for the birthday child... this creates a full 60 minutes of spectacular magical birthday entertainment.
The Never Grow Up Magic party consists of... comedy, silly jokes, wonderful magic, hilarious audience participation, fun & goofy magic wands, and Oreo the live bunny. My birthday party show is a 100% squeaky clean family, variety, comedy magic show with no questionable or inappropriate material or props. Your child and friends will laugh hysterically, clap, smile and best of all help make the magic happen as my personal party "Co-Star". My 20 plus years of family entertainment experience will deliver the kind of show you won't find anywhere else. No adult humor, no tricks with knives or fire and nothing that will scare or potentially harm the children in any way.
I will be more than happy to answer any questions you may have and it would be my honor to help create magical memories your child will treasure forever!
I truly care about and value every opportunity I am given to entertain at children's events.
Magically Yours,
Stephen Spanks

NeverGrowUpMagic
(678) 591-0018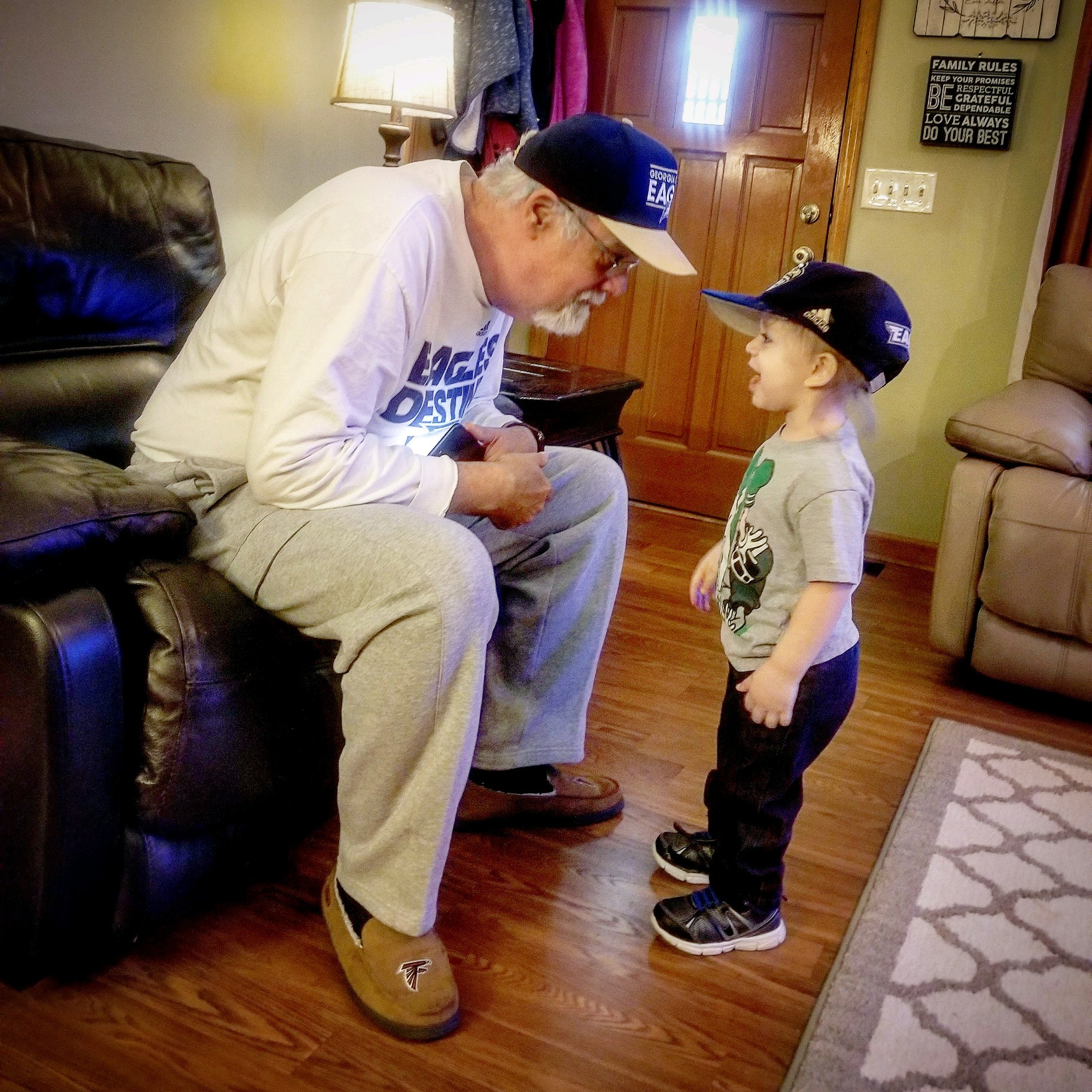 Book Your Party Today!!

(678) 591-0018
Why Choose NeverGrowUpMagic?
Five Star Reviews!!

Professional Magic Backdrop during the show.
This creates Live Magical Theater in Your Home!

The Birthday Child is the STAR of the Show.
Your child will make the bunny appear! When
your child first sees the bunny, the look on
their face will be priceless!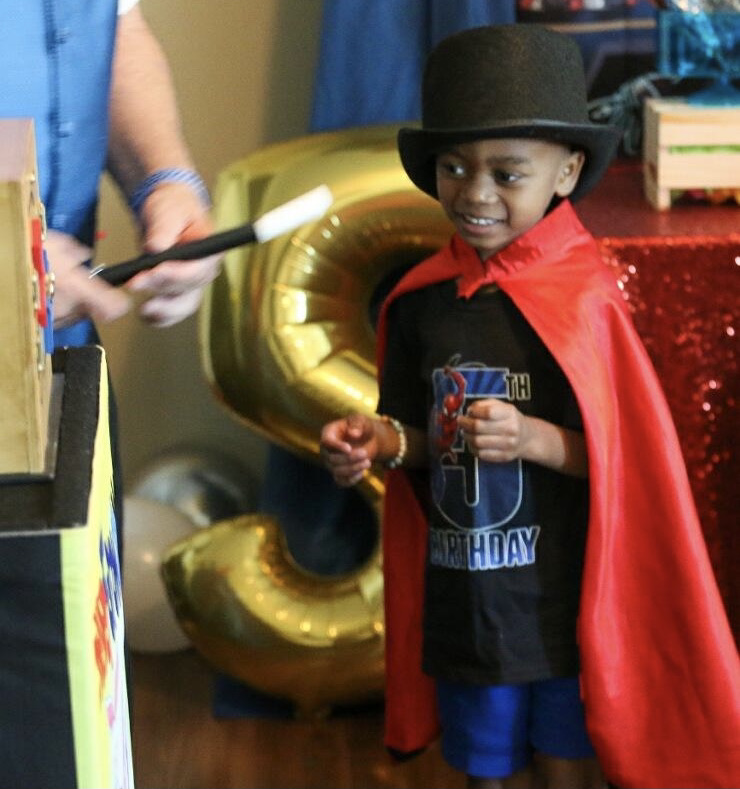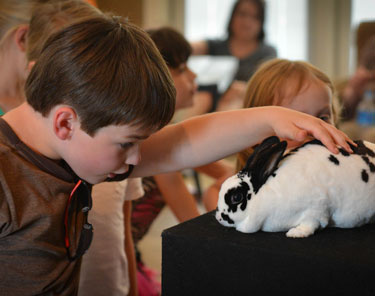 After the Magic Show, I will stay and make balloon animals for the kids while they pet the bunny and pose for pictures!

The Show is Guaranteed to be Age Appropriate and Family Friendly, The show contains NO ADULT HUMOR!
Magic show created for children starring Oreo the Wonder Bunny, Kidz Bop Music, Balloon animal (Puppy, Bunny or Pirate Sword) for every child who attends the show a fun souvenir they get to take home and Hilarious Children's Comedy.
There are NO limits on the number of children who can attend the party.


No add- ons, setup, travel or hidden fees.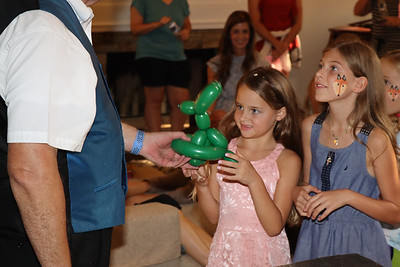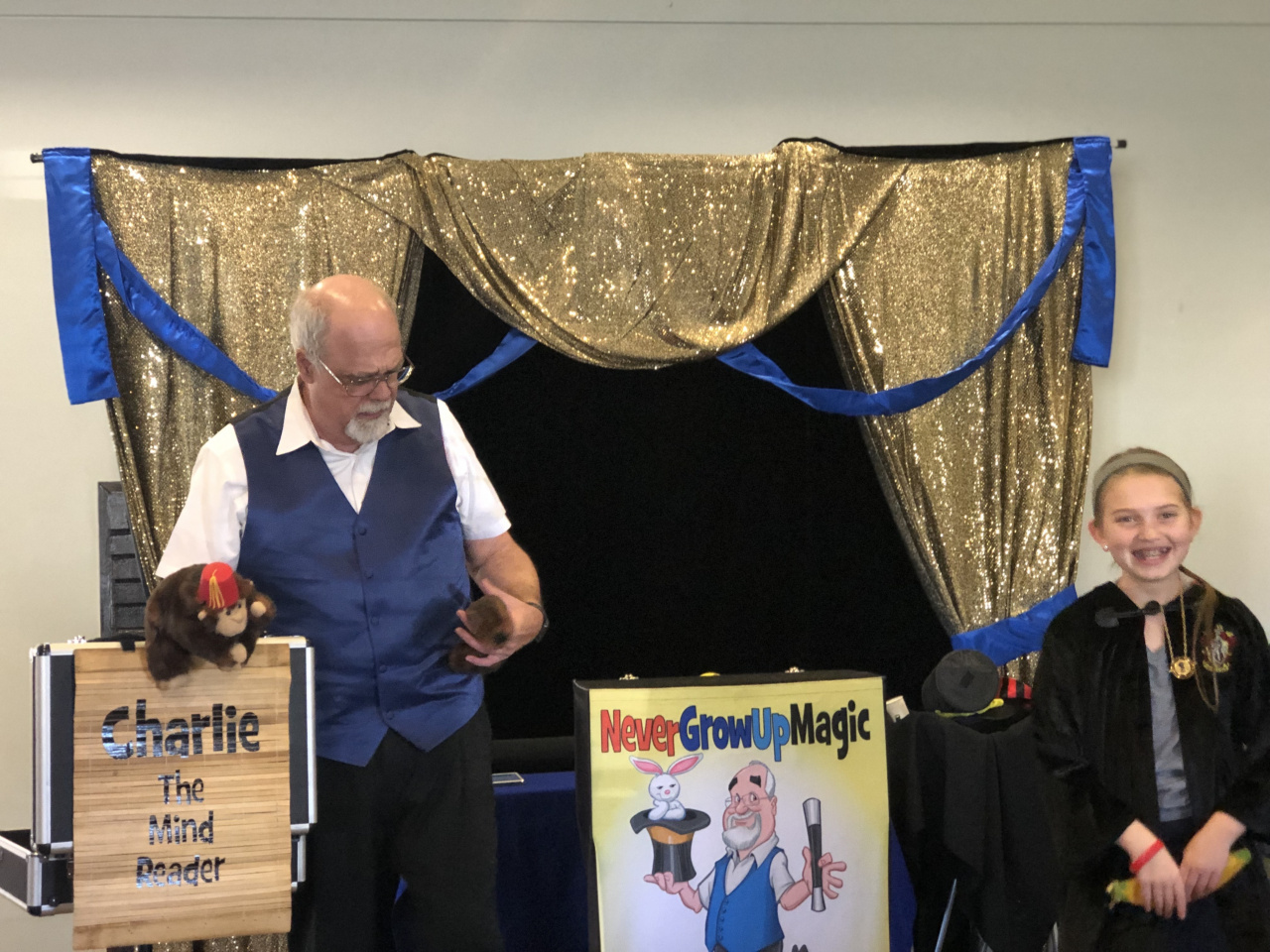 "Steve provided an absolutely brilliant magic show for 2 very excited birthday children aged 5 and 3. The show was enjoyed as much by the children as their parents. I was thrilled at how age appropriate the show was, a fact commented on by all parents.To see the joy in all the children's faces made Steve such a memorable part of this years birthday celebrations. Thank you very much Steve."
K. O'Keefe, Alpharetta
Here's How It Works...
I will come out to where-ever you're having the party and bring my quality, professional Children's Magic Show to your party. My goal is to totally remove the stress from your day and make your childs birthday party not only the most fun ever, I will make it a cherished memory for you, your child and all who attend your party!
It is simple-- you choose an easy, affordable, birthday party to share with your family and friends,
You are looking for a Full Time Professional Children's Entertainer with a proven track record, proven value and years of experience entertaining children.

You want a stress-free experience that your friends will love and your child will adore.
You want the children to be excited, and laughing throughout the performance, you also want your friends, neighbors, and family to experience it, too!
Doesn't that sound good?... Go ahead, take a deep breath.... breathe easy..... that's right, My goal is to totally remove the stress from your day and make this party not only the most fun and fantastic ever, but also oh so easy for you.
CALL TODAY!! (678) 591-0018