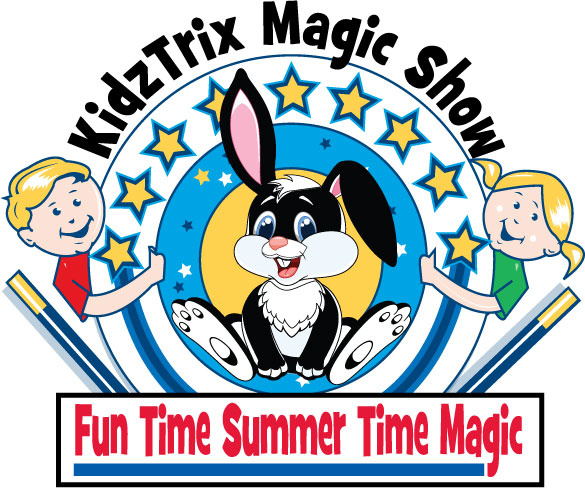 Are you looking for a great event this year?

Are you searching for new, exciting and engaging entertainment to bring to your center this summer? Well, I've got some great news for you! "Never Grow Up Magic" performs in countless day care centers each summer all across the greater Atlanta area. The Never Grow Up KidzTrix magic show is quickly taking over town and becoming more popular each year.

Kids these days are tired of the out dated and "old school" magic show. Stephen Spanks is the perfect guy to keep them entertained; his years of entertainment experience have given him great knowledge in learning how to get kids screaming wild in laughter and fun, all while maintaining incredible crowd control.

The "Never Grow Up Magic" show will be the funniest program you host in your summer each year, and we know you'll come back for more, time and time again. Stephen has the wonderful ability to connect with children on their level, bring gut busting comedy into the mix and DAZZLE the kids with a nice wow factor of amazing magic all throughout his show.

Now, I know what you're thinking, "sounds expensive...", right? Hire someone who offends members of your audience and it's your schools reputation on the line. You do not want to overpay for sub-par family entertainment that's so-so at best. Every act, performer or team is unique, and like any profession, there are magicians who are great, some who are good and many who should never be paid to perform! Stephen will deliver a professional family and kid friendly entertainment experience full of hilarious kid comedy, funny puppets, kid magic and Oreo the bunny. Although Stephens clients typically invest well into his programs, we have a great opportunity for you here. You see, Stephen has created an INCREDIBLE summer program which sets up and packs up in just a matter of minutes. This allows Stephen to perform multiple summer camps (in the same area) each weekday and in turn, drive the price down for each day camp.

All of Stephens summer camp programs in Atlanta include his professional backdrop system as well as all of his own performance tables and props. You only need to provide Stephen with a climate controlled room (his bunny LOVES the AC) and let him take care of the rest.

One thing to remember is that 85% of Stephens Summer clients are all repeat customers from the year prior. When calling for details, please be flexible on the date, it's impossible for Stephen to schedule every summer camp at their first pick date/time each summer. Any "in demand" entertainer will book weeks or even months in advance, it's always best to pay a little more and receive the best you can. Your students will be so thankful you contacted Never Grow Up Magic!


Stephen has been entertaining and working with children for the last 20 plus years and has been doing programs developed for Georgia Pre-K children. "The KidzTrix Fun Time Magic Show" is perfect for the 3 year to 9 year old students at your school.
It is simple to book, affordable and your students will LOVE it!
Thank you for looking,
Stephen
NeverGrowUpMagic
(678) 591-0018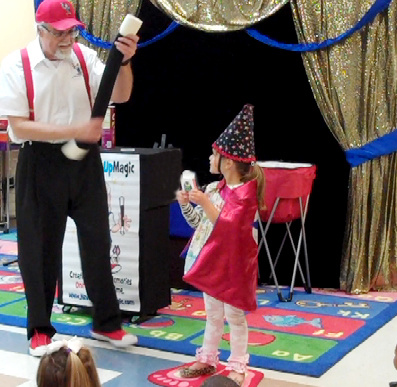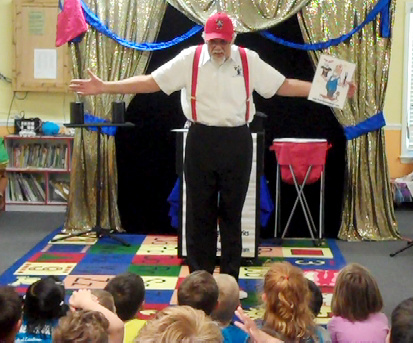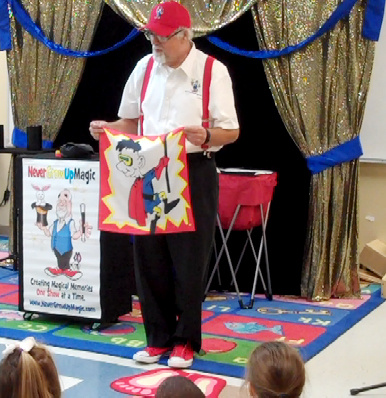 Never Grow Up Magic is proud to present a wonderful, family, kid friendly and hilariously funny Christmas Magic Show. This show is created with the high standards you have grown to expect from Children's Entertainer and Magician Steve from Never Grow Up Magic. It includes a professional curtain backdrop, colorful Christmas themed props, silly magic wands, kid participation and fun
Christmas music.

This show has been created just for you, guaranteed to make your students laugh and feel good about the wonderful Christmas and Holiday Season.

There is VERY limited availability. The show runs from the Monday after Thanksgiving until December 22nd. Please book early to secure your date and time.